The WORLD RANKING of BEST SPORTS NATIONS by Havas Sports & Entertainment !!
Le classement mondial des grandes nations du sport est une étude menée chaque année par Havas Sports & Entertainment, le magazine Sport ainsi qu'Europe 1.
Elle a pour but d'établir une hiérarchie annuelle des différentes nations en fonction de leurs résultats sportifs dans toutes les compétitions mondiales.
http://fr.wikipedia.org/wiki/Classement_mondial_des_grandes_nations_du_sport#Bilan_par_nation
WORLD TOP 3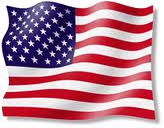 Infotainment courtesy of Fred BULLOT ©
Michael PHELPS & Ryan LOCHTE

Yao MING & Coach Jeff VAN GUNDY
Andrei KIRILENKO
Large photo
http://i11.servimg.com/u/f11/13/71/78/59/fred_m24.jpg



Fred BULLOT DIGEST !!





" MY GOAL : To inspire and enable French Student-Athletes to achieve excellence in sport and in life ! "



Founder of Top Training USA a Non-Profit Organization created in 1992 in order to Promote the Best World Class American Sports Camps; as well as to encourage Cultural and Sporting Exchanges in between France & USA !



World class French expert of the American Student-Athlete culture, concept & network !



In the last 30 years I did more than 70 trips (minimum 15 days to 2 months) to the USA and have visited the 300 best world class institutions > NCAA / JuCo / Boarding / Prep Schools & Private High Schools (Harvard, Yale, Stanford, UCLA, USC, Florida, Miami, UNC, Duke, Ravenscroft, St Andrews School, Exeter, Andover, Etc ..).



Former Agent in France of :



Five-Star Basketball Camp, Inc.
Eastern Invitational Basketball Clinic, Inc.
Nick Bollettieri / IMG Academies, Inc.
International Tennis Academy, Inc.
Bucky Dent's Basketball School, Inc.



Presently International Scout / Private Tennis, Basketball, Swimming & Fitness Coach.



Born in Paris, Dec 29th 1958 Ex Semi-Pro Triathlete (# 29 in France in 85), National level Marathon (2h36') & Semi-Marathon (1h09') Runner of the World Famous Racing Club de France, Ex Regional level Swimmer (1'01'' > 100 m freestyle/Club des Nageurs de Paris), Ex Regional level Tennis Player (15/1 > RCF), Ex Regional level Volleyball Player (R2 > La Française AC).



Partly Educated in the USA [4 Years of Primary Shool at Brooktondale Primary School / NY & 2 years @ UCLA].



CONTACT DETAILS >



TEL #

01 45 35 69 95



E-MAIL :

fredbullot@hotmail.com

" Best

SWIMMING BLOG

on the

PLANET

" : http://fredbullot.over-blog.com/#



SKYPE :

" fredbullot "



FACEBOOK :

" fredbullot " > http://www.facebook.com/profile.php?id=632605644



TWITTER :

" fredbullot "